Conformal coating masking materials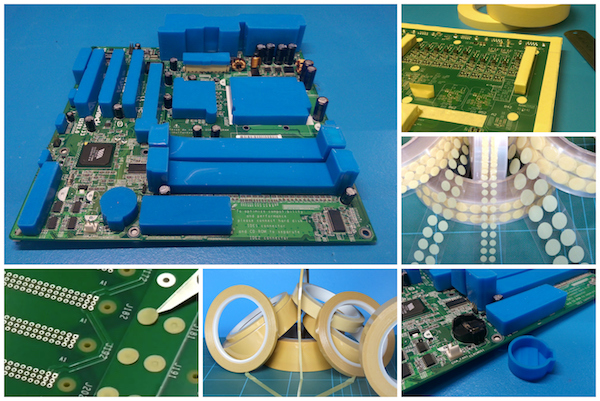 Conformal coating masking is a critical factor in the production process. Using the right masking materials can make the conformal coating process a lot simpler.
SCH Technologies provide a range of conformal coating masking materials.
They include:
These masking materials meet the highest standards required for both liquid conformal coating and Parylene production processing. They are also extremely price competitive.
---
Reusable conformal coating masking boots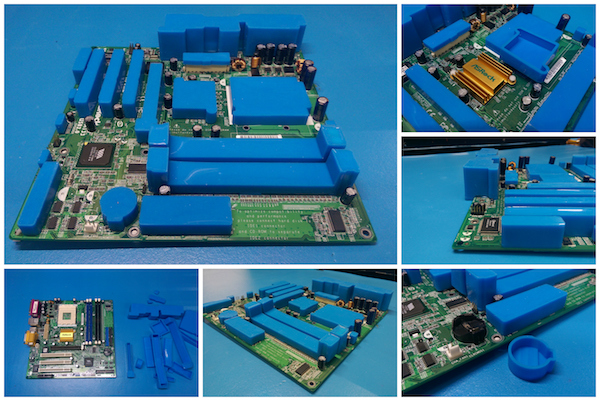 Masking boots that are recyclable are an integral part of a full masking solution in coating applications for printed circuit boards, whether this is for a liquid conformal coating process or a vapour deposition process such as parylene.
Our masking boots provide protection for many different types of components for all conformal coating application techniques. We can provide both standard and custom boots solutions for a customer depending on their needs.
---
Conformal coating masking tapes
SCH offer two types of conformal coating masking tape which compliment each other in the process:
ConnectSafe tape is used for masking components like connectors on the printed circuit board. ConnectSafe is available in sizes 25mm, 38mm and 50mm.
Precise Mask tape is used for masking grounding planes and flat sections such as edges of PCBs.
Precise Mask tape is available in sizes 3mm, 6mm, 12mm and 19mm.
---
Conformal coating masking dots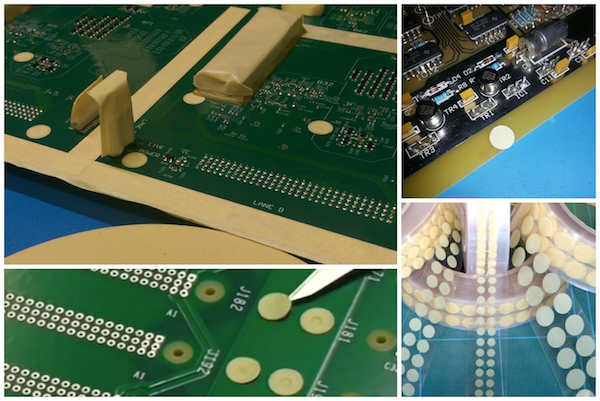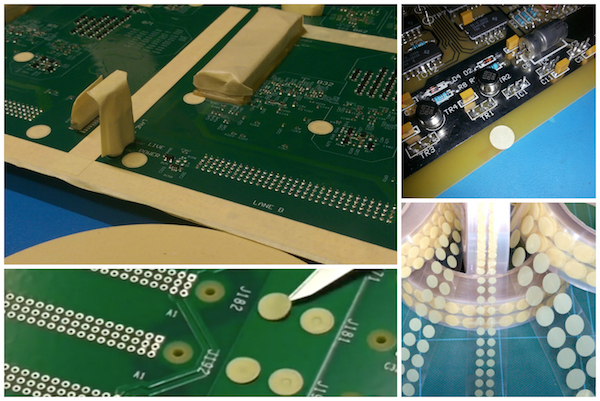 The SCH range of conformal coating masking dots are compatible with all types of conformal coatings including solvent based acrylic, silicone, polyurethane and epoxy materials plus all of the solvent less conformal coatings.
The Conformal coating masking dots sizes include 4.8mm, 6.4mm, 7.9mm, 9.5mm, 12.7mm & 19mm as standard.
---
Downloads
---
Masking FAQs
---
Links
---
Contact us
If you would like to know more about coating services or other products and services offered and supported by SCH Technologies, please do not hesitate to contact us.
Call us on +44 1226 249019, email us at sales@schservices.com or click Contact Us to send us your requests.