SPR 2100 semi-aqueous cleaning fluid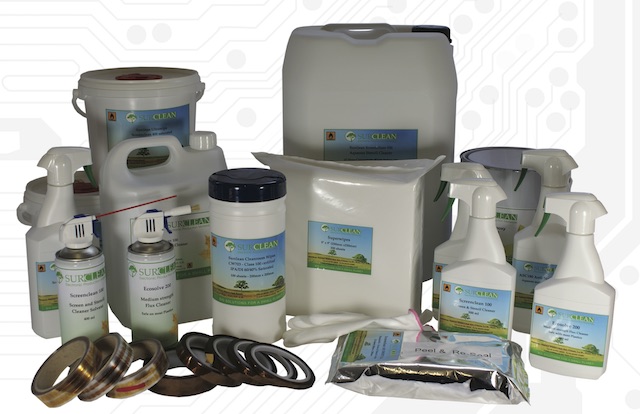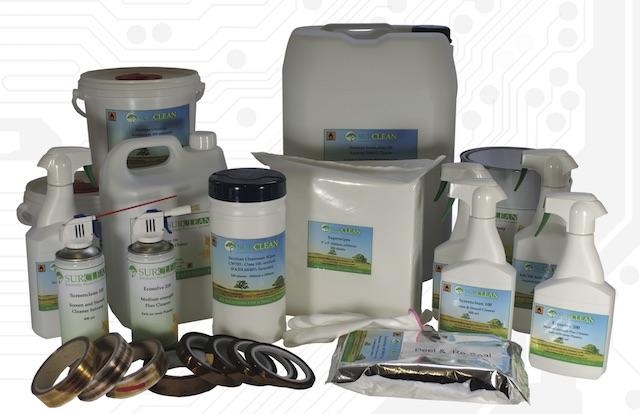 The SPR 2100 cleaning material from Surclean is a higher concentration version of SPR 2050 for enhanced removal rates of flux residues and other soils, including some hard to clean 'no-clean' types.
---
Main facts
Surclean SPR2100 is a strong semi-aqueous cleaning solution based on the successful SPR 2050 chemistry.
The SPR2100 is specified at a higher active solvent concentration level for enhanced removal rates of flux residues and other soils, including some hard to clean 'no-clean' types.
Due to its low foaming characteristics, it is particularly suitable for use in single or multi-tank batch type cleaning systems, but can also be effective when used in its concentrated form in dishwater type cleaning systems.
Cleaning levels using SPR 1000 easily exceed IPC and MIL requirements. Post cleaning cleanliness levels of assemblies when correctly processed can equal the SIR and electro migration parameters for the bare PCB.
Recommended for single & multi tank spray under immersion and ultrasonic cleaning.
Process is – Wash – water rinse – DI water rinse – hot air dry.
Wide temperature range but a heated process will enhance the performance.
Unsuitable for spray in air systems as foaming can occur.
SPR 2100 has been tested for exceptional compatibility with plastics, component marking, encapsulates and varnishes.
The unique chemistry allows a low PH level. This minimizes the risk of dullness or damage to soldered joints and sensitive metals.
Special wetting agents allow SPR 2100 to clean under connector quad flat packs and even BGA's without mechanical agitation.
After cleaning, SPR 2100 is quickly and easily rinsed from the assembly.
Fluid  is exceptionally economical to use, particularly in batch type or single or multi-tank systems, where it will continue to clean, even when heavily saturated with flux residues.
SPR 2100 is CFC, HCFC and phosphate free.
SPR 2100 is ozone friendly, has zero VOC content, is low in toxicity and completely biodegradable.
Material is non-flammable.
It is supplied ready diluted with high purity de-ionized water or in concentrated form allowing the user to vary the dilution ratio to a level which gives acceptable cleaning results.
---
Standard pack availability
5 litre container (Ready Diluted)
25 litre container (Ready Diluted)
---
Data sheets
---
Cleaning links
---
Links
---
Contact us
If you would like to know more about coating services or other products and services offered and supported by SCH Technologies, please do not hesitate to contact us.
Call us on +44 1226 249019, email us at sales@schservices.com or click Contact Us to send us your requests.