SC 2500 cleaning material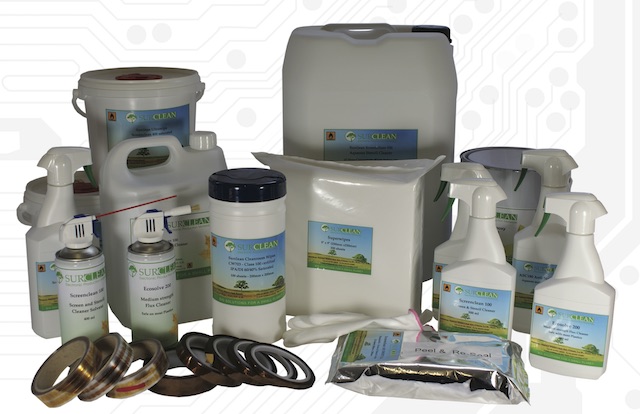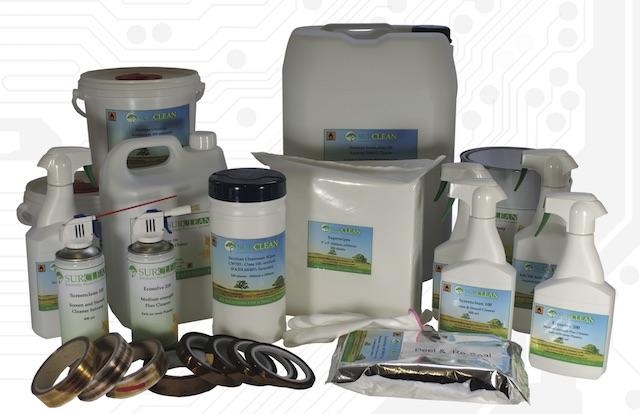 The SC2500 cleaning fluid from Surclean is a new technology that offers a high performance semi-aqueous solution for fast, effective removal of flux residues and other soils from electronic assemblies.
---
Main facts
New technology. Advanced micro emulsion solution combined with dual action saponifiers and custom Surclean buffer chemistry.
Powerful action with the power of solvent cleaning combined with the safety and environmental advantages of aqueous based materials.
High performance cleaning for fast, effective removal of a  wide range of post solder flux residues, uncured solder paste and adhesive from misprinted PCB's.
Highly effective. Removes any flux type that can be cleaned including almost all no-cleans.
Recommended for use in all types automated cleaning systems as it is non-foaming.
Wide range of process applications including manual, batch and inline spray type systems.
Flexible. Recommended for all types of automated cleaning systems requiring concentrated chemical solution.
Usable from 20 deg. C through to 80 deg. C.
Stable. will not foam or leave white residue after rinsing.
Free from surfactants so does not degrade in use.
Environmentally safe. Free of surfactants, inorganic salts and halogenated compounds.
100% biodegradable.
Economical in use. SC 2500 is diluted with water.
Safe and pleasant to use. SC 2500 is very low odor, non flammable and has very low toxicity.
Cost effective. Good price / performance ratio.
Available as a concentrate or pre-diluted ready for use, according to the type of cleaning system and the residues to be removed.
---
Standard pack availability
5 litre container (Ready Diluted)
25 litre container (Ready Diluted)
5 litre container (Concentrate)
25 litre container (Concentrate)
---
Datasheets
---
Cleaning links
---
Links
---
Contact us
If you would like to know more about coating services or other products and services offered and supported by SCH Technologies, please do not hesitate to contact us.
Call us on +44 1226 249019, email us at sales@schservices.com or click Contact Us to send us your requests.