Coating equipment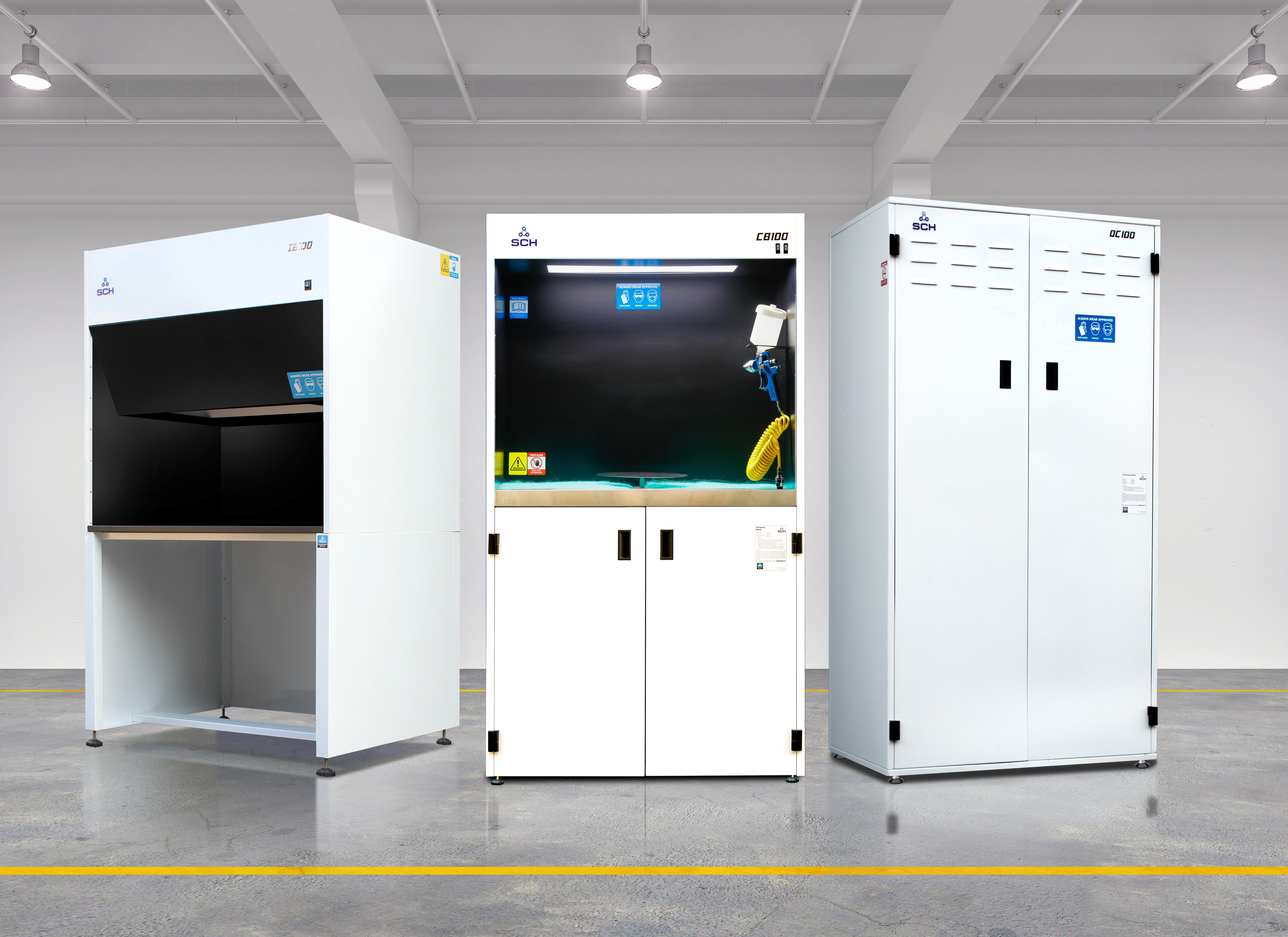 SCH Technologies supplies a range of coating equipment for conformal coatings, fluoropolymer Nano-coatings and RFI shielding lacquers.
The key to getting conformal coating application right is in choosing the right coating equipment. We know that applying coatings to printed circuit boards (PCBs) can be relatively straightforward. However, it can also be very difficult. SCH can help you in choosing the right equipment.
All of the coating equipment we provide is used everyday. We use SCH equipment in our own coating services. Customers use our systems in their external coating companies around the world. So, we know the systems work well.
The coating equipment is designed for practical function. It was also designed for value for money. Consequently, they meet the right criteria for quality coating production.
Also, we have options to suit all. First of all we have a range of coating equipment that is suitable for low, medium and high volume processing. Also, there are systems for both batch and inline processing. Finally, we can add in process control to ensure the highest performance.
As a result everyday coating production processing can be highly successful if the right equipment from SCH is selected.
Therefore, allow us to use our experience and expertise in applying coatings. Let us help guide you to the right options.
---
Coating equipment available
Our different application and process control systems include:
Allow SCH to use our experience and expertise in applying coatings so we can help guide you to the right coating equipment options.
Contact us now.
---
Links
---
Contact us
If you would like to know more about coating services or other products and services offered and supported by SCH Technologies, please do not hesitate to contact us so we can help you.
Call us on +44 1226 249019, email us at sales@schservices.com or click Contact us now.