So, here is a question I am regularly asked. How thick should the conformal coating be on the circuit board?
Well, the simple answer is thick enough so the conformal coating works and protects the circuit board.
But not too thick as this can cause problems for the circuit board in the long term.
After all, the performance of the conformal coating is dependent on the thickness applied.
But, it is possible to quantify this a little more.
---
Help for determining the right conformal coating thickness
First off it's probably best to use guidelines from International Standards like IPC A 610.
These standards specify the conformal coating thickness based upon the generic material types like acrylics, polyurethanes, and silicones.
Further, you can also reference this data against the material manufacturers technical recommendations.
Combining these two pieces of information should give you a target range for the conformal coating thickness.
However, ultimately, the coating thickness is down to the user.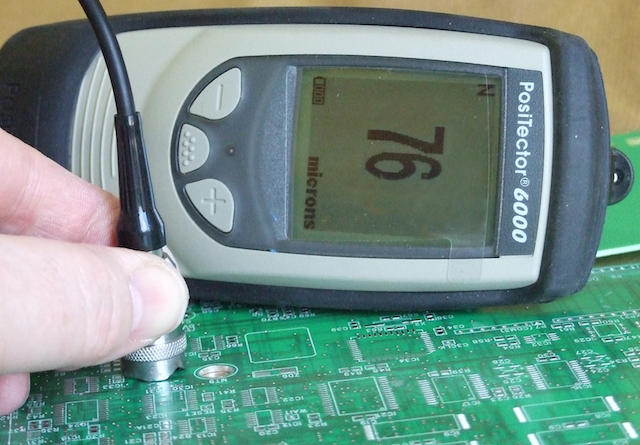 ---
So what do the IPC Standards recommend when considering conformal coating thickness?
The IPC A 610 standard defines ideal liquid conformal coating thickness values as:
Acrylic: 30-130μm
Polyurethane: 30-130μm
Silicone: 50-210μm
However, this is not the end of the story.
Using the target coating thicknesses as an absolute value can be problematic.
The reality is that the conformal coating thickness will vary massively across the circuit board due to many factors including the surface tension of the liquid, the surface energy of the board surface, the design of the board, the material properties and the application method used.
So, there may be areas on the board that could fall outside of the range where the coating thickness will be less or more than the ideal values.
Therefore, it is highly recommended that the range should be considered as an average value across the board for the conformal coating thickness.
In fact, the IPC go further and suggest using flat test coupons coated in the same way as the process you use for the circuit boards. Then, these test coupons are measured against the standards.
In the end how you decide if the coating thickness is good enough is up to you.
Too thin and you will not protect the circuit as effectively as you may need. Too thick and you could have reliability issues in the future.
So, monitor your conformal coating thickness with care.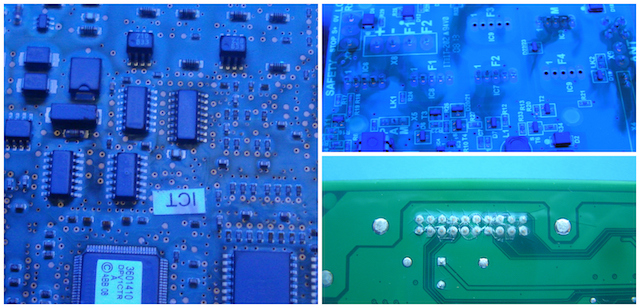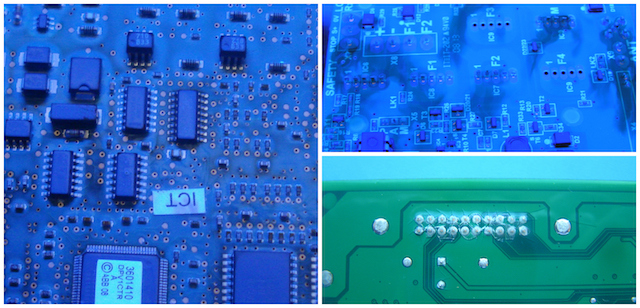 ---
Need to know more about measuring conformal coating thickness in your application process?
Contact us now and we can discuss how we can help you.
Give us a call at (+44) 1226 249019 or email your inquiries at sales@schservices.com