Coating range of services
Our range of services for subcontract coating outsourcing for North America, Europe and Asia includes a huge selection of coating materials and application methods.
Due to our many options in coating this allows you to choose the right material and coating process from our range of services to suit your product.
---
Material range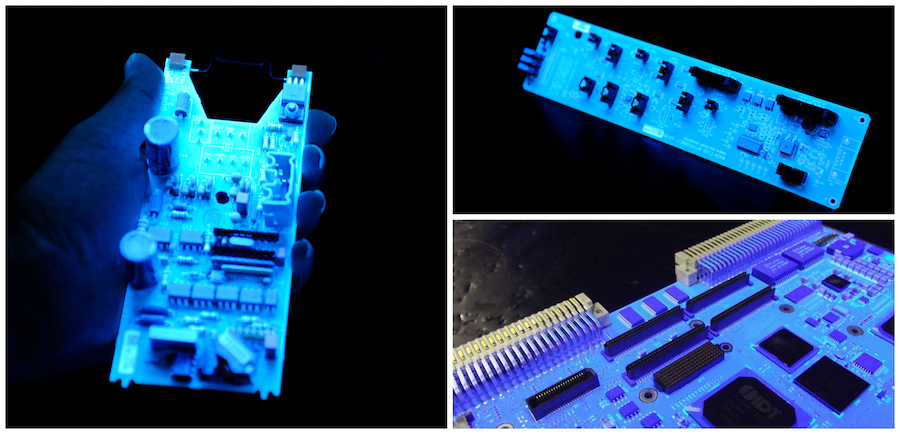 Rather than you choose from only a limited amount of coatings here at SCH we provide a wide range of services across our own and partner sites for many different high performance materials and coatings.
The subcontract coating services we can offer include:
Conformal coatings
Fluoropolymer Nano coatings
RFI / EMI Shielding
Chemical Vapour Deposition (CVD)
Atomic Layer Deposition (ALD)
Ceramic & metallic coatings
Hydrophobic and hydrophillic films
High temperature protective materials
RTV silicones, encapsulation and potting
Also, we are happy to use a customer specified product or recommend a suitable product based upon your needs. Further, all materials are applied to customers required specifications unless support and advice requested.
Contact us to send us your requests.
---
Application systems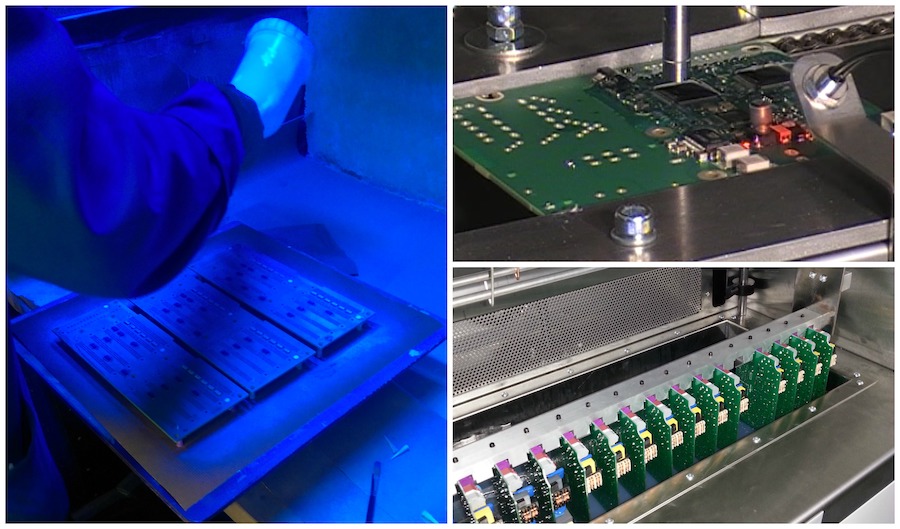 SCH Technologies and our partner companies use a wide range of application methods to apply the coatings because we do not want to limit your options.
These techniques include:
Semi automated dipping using both vertical and horizontal methods for conformal coatings and fluoropolymer Nano-coatings
Robotic selective spraying machines using proprietary systems
Batch spraying using state of the art HVLP gun technology and conformal coating spray booths
Encapsulation and potting using Injection systems and metered pump technologies
Vapour Depositions for application of coatings and other thin film technologies
Therefore, whatever your coating requirement we will have an application method to suit you due to our wide range of sites and facilities.
Contact us to send us your requests.
---
Process control, inspection and measurement

The control of the whole process when applying all coating materials can be critical to a successful solution. Therefore, process control is very important.
First of all, the cleanliness of the printed circuit board (PCB) can be critical because of potentially harmful residues. The PCB may require some cleaning method to improve the coating finish such as an aqueous cleaning process and test methods such as ionic contamination testing and Dyne surface energy pens can be used to help measure and control the process.
Further, control of process application factors like viscosity, temperature and humidity also ensure that the best results are achieved for the material applied and the results on the printed circuit board.
In addition, once applied, the curing and drying of conformal coatings and other materials are important areas and control of the infrared / convection ovens and ultraviolet (UV) cure conveyors is critical.
Finally, inspection processes are normally critical along with performance tests such as adhesion measurements to test the coating quality and thickness measurement of the conformal coatings.
Contact us to send us your requests.
---
Want to know more about conformal coating?
Check out Nexus, an independent conformal coating resource, who provide detailed information on all areas of the conformal coating process.
---
Download
Links 
Contact us
Call us on +44 1226 249019, email us at sales@schservices.com or click contact us to send us your requests.