UV cure equipment for conformal coating
The use of UV (ultraviolet) cure materials like conformal coatings in electronics manufacturing mean that productivity in your conformal coating process can be massively increased due to increased process speeds and reduced cure footprint.
SCH Technologies supply a high quality, cost-effective range of UV light curing equipment for batch and inline processing of electronics materials like adhesives and conformal coating.
This allows SCH to offer the complete UV cure solution regardless of the needs of the customer.
---
UV200 conveyor system 
The UV200 curing conveyor is designed for high volume UV cure of conformal coatings and adhesives.
The system utilises
High energy fusion microwave lamp technology for curing
A dedicated SMEMA conveyor design with pin edge chain configuration
Variable lamp height adjustment for accurate focussing of light
This provides a sophisticated, reliable integrated system for inline UV cure processing.
Click UV cure conveyors for further information.
---
UV cure meters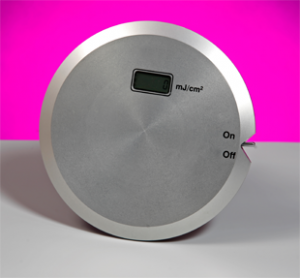 Controlling the UV light process can be a critical factor in good coating production.
SCH offer a wide range of UV light meters for measurement of UV light irradiance or UV light exposure within specific wavelength regions, to determine:
UV bulb ageing characteristics
UV light transmission factors of transparent materials
The value obtained is within the specified limits to meet a process requirement
Click UV cure meters for further information
---
UV cure FAQs
---
UV links
---
Links for further information
---
Downloads
---
Links
---
Contact us
If you would like to know more about coating services or other products and services offered and supported by SCH Technologies, please do not hesitate to contact us.
Call us on +44 1226 249019, email us at sales@schservices.com or click Contact Us to send us your requests.