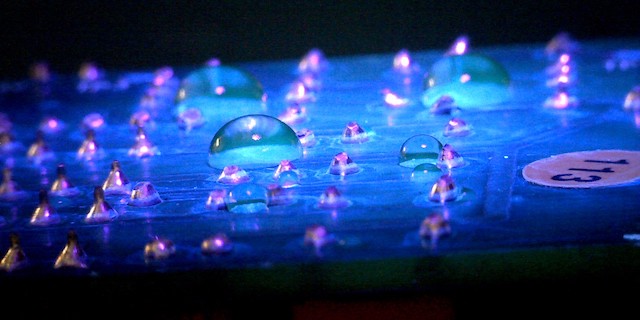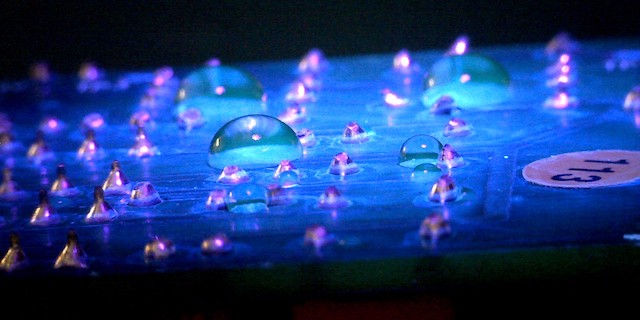 What is a fluoropolymer coating?
A fluoropolymer coating is typically comprised of fluorocarbons and characterised by carbon-fluorine bonds.
They have many interesting properties and especially for printed circuit boards.
However the three key properties for electronics are that the coatings are:
Hydrophobic
Chemically resistant
No masking required
These properties can be key to protecting the electronics and providing a highly cost effective production process.
Hydrophobic coating
Fluorocarbons are not susceptible to Van der Waals force.
This gives the coatings their signature characteristics. That is they are non-stick, hydrophobic and friction reducing.
Therefore, water does not like to wet the surface of the circuit board and this gives the circuit excellent protection.
Chemically Resistant
These fluorinated coatings are chemically inert.
Owing to the fluorine bonds, fluoropolymer coatings demonstrate a high level of durability as well as resistance to acids, bases and most solvents.
This gives the circuit board a high degree of protection from chemical attack.
No masking required
Finally, what is really interesting is that these properties are exhibited at ultra-thin film thicknesses.
Typically a dry film can be 1-2um or even less.
This means that masking generally is not required for circuit boards before application.  Therefore, you can dip the whole product into the liquid and there is no issue with electrical contact.
This can lead to significant cost savings in production.
---
What other properties do the fluoropolymer coatings have that may be relevant in electronics?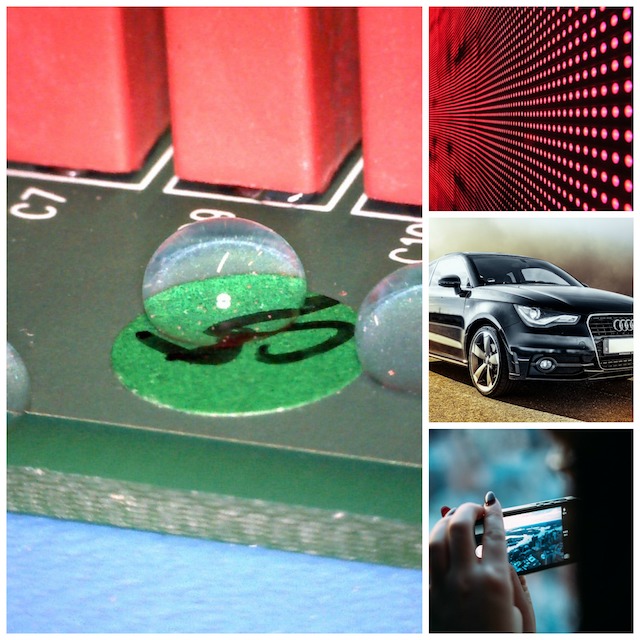 As already mentioned these hydrophobic coatings have very specialised properties.
They can include:
Being highly hydrophobic (water repellent)
Having a high moisture barrier
Requiring no masking before application
Being highly oleophobic (oil repellent)
Having a high chemical resistance
Having a high lubricity
Having high dielectric properties
Providing high corrosion resistance
Providing good abrasion / wear resistance
Note, not all fluoropolymer coatings have all of the above properties. But, some coatings can in fact have almost all of the properties.
The fluoropolymer coatings are extremely flexible coatings and becoming more prolifically used throughout engineering.
---
What sectors of industry are fluoropolymer coatings being used in protecting electronics?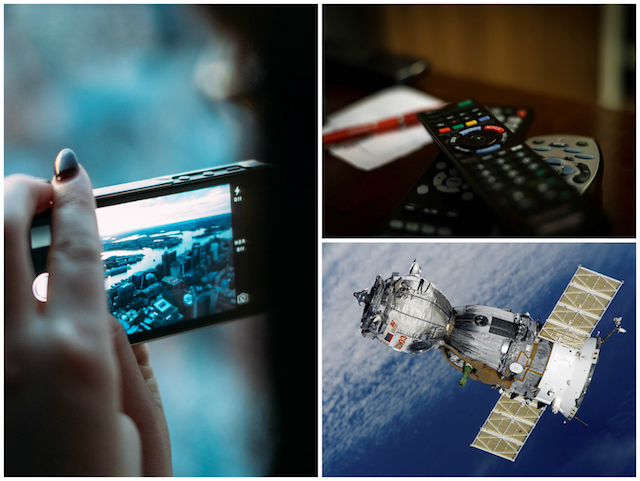 Fluorinated coatings are used to protect electronics in almost all industrial sectors.
They include:
Aviation
Aerospace
Defence
Automotive
Industrial
Oil & Gas
LEDs
Medical
Optics
Telecommunications
White goods / Commercial
This list is limited and there are a lot more areas that they are used.
---
What are the major differences between a fluoropolymer coating and a conformal coating for protecting an electronic printed circuit board or assembly?
There are several key differences between a conformal coating and a fluoropolymer coating.
They include:
Hydrophobic Properties – A fluoropolymer coating is generally hydrophobic in nature. It repels water when the water is on the surface of the coating.
Extremely thin coating – The fluoropolymer coating is normally applied a lot thinner than a typical liquid conformal coating. This is due to its superior performance when repels liquids
No masking – Due to the extremely thin fluoropolymer coating applied (<1-2um), the components that normally require protecting (connectors, switches etc) from the insulating liquid conformal coating may not need to be masked for the fluoropolymer. The circuit board can be completely submerged in the liquid with no masking applied without fear of damaging the connections.
Simple process – No masking means an extremely fast application process
Fast drying – due to the thin nature of the fluoropolymer coating and the solvents normally used the coating dries extremely quickly.
---
Find out how we can help you with your ultra-thin hydrophobic coatings now.
Contact us to discuss your needs and let us explain how hydrophobic coatings could work for you.
Contact us now.